5.00 star(s)
Rating: 5.00/5 1 Votes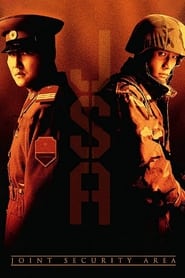 Title:
Joint Security Area (2000)
Tagline: Eight shots! The truth is there.
Genre: War, Drama, Thriller, Action
Director: Park Chan-wook
Cast: Lee Byung-hun, Song Kang-ho, Lee Young-ae, Kim Tae-woo, Shin Ha-kyun, Christoph Hofrichter, Herbert Ulrich, Ki Joo-bong, Lee Han-wi, Lee Dae-yeon, Won Geun-hui, Gallego Alberto, Kwang-il Kim, Ahmedov Ayder, Cannon Greg Courtney, Isaac Green, Ju-bong Gi, Micara Adriana, Tae-Hyun Jin
Release: 2000-09-09
Runtime: 110
Plot:
Two North Korean soldiers are killed in the border area between North and South Korea, prompting an investigation by a neutral body. The sergeant is the shooter, but the lead investigator, a Swiss-Korean woman, receives differing accounts from the two sides.