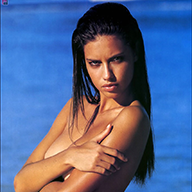 https://en.wikipedia.org/wiki/Working_class_in_the_United_States Since the 1970s, economic and occupational insecurity has become a major problem for American workers, their families, and their communities. While outsourcing, the busting and decline of unionization and welfare supports, the...

bioprovement.com
Some researchers try to measure the cultural differences between the American middle class and working class and suggest their ahistorical sources and implications for educational attainment, future income, and other life chances. Sociologist Melvin Kohn argues that
working class values emphasize external standards, such as obedience and a strong respect for authority as well as little tolerance for deviance.
This is opposed to
middle-class individuals who, he says, emphasize internal standards, self-direction, curiosity and a tolerance for non-conformity.
... views were quite varied at every class level, but the values we are calling working-class become increasingly common at lower class levels... Kohn's interpretation... is based on the idea that the
middle-class parents who stress the values of self-control, curiosity, and consideration are cultivating capacities for self-direction
... while
working-class parents who focus on obedience, neatness, and good manners are instilling behavioral conformity.
— Dennis Gilbert,
The American Class Structure
, 1998
3